Bienvenid@
Bookaholics es la renovación total del antiguo Eyes of Angels, un foro literario dedicado a aquellos adictos a las buenas historias. Te invitamos a formar parte de nuestra pequeña familia Bookaholic, adéntrate en el mundo literario que te ofrecemos ¡Te esperamos!

Porfavor recuerda que:
❣ No damos fechas de salida o publicación.
❣ Este es un foro hecho de fans para fans, no estamos afiliados a ninguna editorial por lo tanto nuestro trabajo es sin fines de lucro.
❣ La recopilación de nuestro trabajo está penada con expulsión del foro y aviso al resto de foros pertenecientes a la comunidad literaria.
Créditos
Este tablón ha sido diseñado por
Neeve
de
Captain Knows Best.
El skin fue creado por
Neeve y modificado para uso exclusivo de Bookaholics por Rainbow Soldier.
Agradecemos a
Dix Inmortal
por proporcionar la ayuda para conseguir los códigos de algunos efectos en el foro
, ayudar en las deformidades y tener la paciencia para todas las dudas que consultamos en su foro.
Por último,
cada tablilla o firma utilizada dentro de los temas o widgets contienen sus propios créditos
y agradecemos a sus autores por compartirlas.
Todo el contenido es de uso exclusivo de Bookaholics y sus respectivos autores, porfavor
NO LO ROBES
.
Novedades
12/06
La Dama de Medianoche ¡Ya está aquí! Encuéntrala en el widget de Temptations.
26/04
Estamos trabajando en Faithful y Zodiac en el staff de Revisión Final.
23/05
La traducción de Lord of Shadows, ha comenzado.
Chat
•
NO
Compartas LINKS AJENOS

Usuario que rompa las reglas será
baneado
del chat.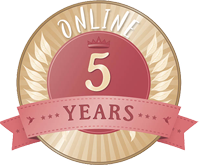 Página 3 de 6. •

1, 2, 3, 4, 5, 6

Página 3 de 6. •

1, 2, 3, 4, 5, 6

---
No puedes
responder a temas en este foro.